Sports injuries can really undo all of the progress that you have made in your career thus far. So it's vital that you recover as quickly as possible, and that steps are taken to prevent re-occurrence of the injury. That's where our Sports Physiotherapy services can help.
All of our clients receive an initial consultation. This is where our experts will explain what has caused your injury and how it can be treated.
We have the capability to carry out a full musculoskeletal screening, which will identify areas of your body that are weak, tight, overactive or underactive.
Sports Physiotherapy Treatment Plan
Once we've established what the problem is, we will set up a treatment and recovery plan, all of which are bespoke. We certainly don't apply a one-size-fits-all approach to sports injury recovery.
You'll be given a home exercise programme (HEP) in conjunction with our 'hands on' treatment. This will enable you to self-manage your condition, minimising the amount of treatment that you require.
We're in it for the long haul
We're with you for every single step of your recovery. If we didn't think we could improve your condition during your initial assessment, we wouldn't have agreed to work with you.
It is a natural instinct for our experts to consider the bigger picture. They are always planning for the future when piecing together your rehabilitation plan. By doing this, the chances of you suffering a repeat injury are greatly reduced.
We want to see you back in action as soon as possible!
OUR CLINICS
We have clinics in Chorley & Wrightington and our online booking service makes it easy to get an appointment at a time that's convenient for you.
what to expect
further information about visiting us for a sports injury session, from what we treat to what you should expect and how to prepare can be found below.
what we can help with
All summit clinicians are trained in treating a plethora of sports injury conditions some of which include:
Ankle Pain
Shoulder Injuries
Knee Injuries
ACL Injuries
Sports Related Injuries
AC Joint Dislocations
Groin Injuries
& Many More
How to prepare for a session
Aside from a positive attitude, you should bring the following items to one of our physiotherapy sessions:
Suitable Clothing
e.g; Shorts, Strappy top, Sportswear etc.
Glasses
(if you require them to read forms)
Medical History
Please remember to inform us of any prior or ongoing medical problems that you have even if you think they seem unrelated to the pain you are seeking treatment for.
our aim here at summit is to keep our clients relaxed, and for them to enjoy their time with us. out staff are friendly and more than happy to answer any questions you may have on your condition and treatment.
Each new client/condition will have an initial consultation where one of our skilled clinicians will take a detailed and confidential history and physical assessment. Then, using Summit's education board, we will explain why the condition has occurred, allowing you to properly understand the cause of your pain/problem.
From here a relevant, evidence-based and up-to-date treatment plan can be put into action.
You will be given a home exercise programme (HEP) at the end of the session, in conjunction with your treatment. Not only will this maximise the benefits of the treatment and, it will allow you to self-manage your symptoms where possible.
Summit also promotes positive lifestyle behaviours by teaching individuals to self-manage their condition, which improves confidence, sense of wellbeing and quality of life.
With these new acquired skills, we can give you a long-term solution so you can prevent reoccurrence of your condition and return to activity with confidence.
Summit physiotherapy is committed to its clients and expects commitment from them in return. All of our clients must realise that their rehabilitation and recovery requires a team effort.
Above all, we are here to help you get better and give you the confidence to embrace the treatment. A happy client means a quicker recovery, and that's what we provide here at Summit.
ready to book an appointment?
It's never been easier to book a session with us, just click below and choose what type of appointment, which clinic and which physiotherapists you'd like.
CHECK OUT SOME OF OUR LATEST BLOGS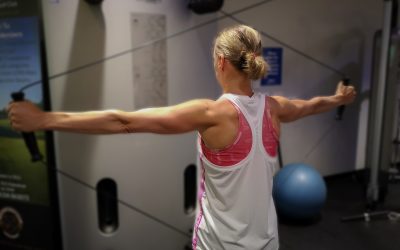 The ACL is commonly injured during sports that require a quick change of direction, sudden stop, jumping, or landing involved. Here we discuss physiotherapy and it's vital role in ACL rehabilitation.
Wrightington
Wrightington Hotel
& Country Club,
Wigan,
WN6 9PB
Chorley
David Lloyd Health Club,
Moss Lane,
PR6 8AB
get in touch...
Our network of clinics is based in Lancashire and is run by our team of dedicated practitioners.
The address details for each clinic are listed below for appointments, for general enquiries or anything you'd like to know prior to booking, please use the contact form or email us and we'll be in touch ASAP!
Alternatively, we can be reached on 0800 731 2738
SUMMIT WRIGHTINGTON
Wrightington Hotel & Country Club, Wigan, WN6 9PB
SUMMIT CHORLEY
David Lloyd Health Club, Moss Lane, PR6 8AB