Preventing Pain: The key Role of Physiotherapy in Injury
The role of physiotherapy is ever expanding, especially when discussing the role of physiotherapy in the key aspect of preventing pain. For years, the role of physiotherapy has been leaning towards treating pain, but the bias is now edging towards preventing pain, especially here in private practice and in private clinics.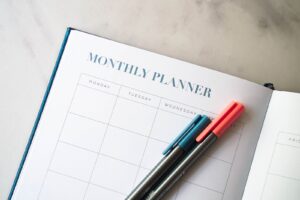 There are several aspects of physiotherapy that have their place in preventing pain, and if you considered implementing some of them into your training schedule, their role in preventing pain and injury could be integral.
Breaking these specifics down, it could be suggested that aspects such as; strength and conditioning, stretching and mobility and manual therapy techniques such as sports massage, could be of a huge benefit in preventing the body breaking down and someone suffering with pain.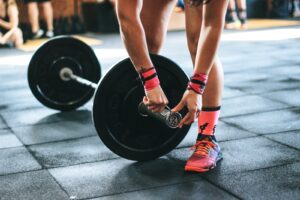 Firstly, when looking at the strength and conditioning aspect of physiotherapy and exercise prescription, there are several ways that this would have a key role in preventing pain. 
When looking at the strength and conditioning aspect of physiotherapy, we generally look at the SAID principle when advising on a rehab/ strength and conditioning programme. The SAID principle stands for Specific Adaptation to Imposed Demands, and this means we can tailor our plans specifically to a patient and their level of activity, with the aim to prevent injury and pain from occurring. Things that would be specifically considered are joint angles and positions, and speed, intervals, and strength capabilities.
 These kinds of programmes can often improve power, strength hypertrophy and muscular endurance, all of which will make a sports person more robust, which could be key to preventing pain.
The strength part of strength and conditioning in the role of injury prevention involves strength-based exercises and movements. Single leg versus double leg (or arm) aspects may also be considered when looking at preventing pain on one side of the body. The conditioning part of strength and conditioning can involve advice on speed or interval type training, and these adaptations to a training programme can improve the conditioning aspect of your sport and further prevent pain and injury.
Another aspect of physiotherapy that has a role in preventing pain and injury prevention is stretching and mobility. As previously mentioned, this has been used for a long time in physiotherapy for treating pain, and is also beneficial in preventing pain.
Adding stretching exercises to a training programme can be effective for improving flexibility, by improving the length and strength of muscle fibres, and as a result, the range of motion of your joints. Better flexibility may improve your performance in physical activities and decrease your risk of injuries by helping your joints move through their full range of motion and increasing muscle blood flow which will enable your muscles to work most effectively.
Stretching, and properly mobilising joints may also paly a role in improving the strength gains of a muscle, which again links to preventing pain and injury. Keeping joints mobile is just as important as keeping muscles stretched effectively when it comes to preventing pain.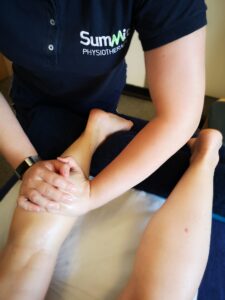 Another aspect of physiotherapy that can play a big part of the role of preventing pain is some of the manual therapy techniques that we do. Manual therapy is a "hands on" approach that may include passive stretching, Muscle Energy Techniques, trigger point therapy, soft tissue massage, joint mobilisations, friction massages and sometimes even acupuncture.
The general benefits of manual therapy techniques may well help towards preventing pain, as the benefits include; pain modulation, an increase joints mobility to stiff joints and range of motion, it can Improve tissue repair, it may improve tissue stability and extensibility, it may Reduce soft-tissue inflammation and therefore reduce muscle tension.
Joint mobilisations are often applied during a physiotherapy session and may well prevent pain by increasing joint mobility and a pain-free range of movement as well as a better circulation within the joint. Joint manipulations are a passive movement that can be great for pain.
Soft tissue massage that is done regularly during a training programme of when participating in sport can be a great element of physiotherapy that can help with preventing pain.
Soft tissue massage can include METs, trigger point therapy, myofascial trigger points (MTPs) are specific areas of tenderness within a muscle belly which usually respond to a referred pain at the distance of the point.  Reducing the amount of trigger points within a muscle can be a great way of preventing pain and injury and improving the state of the muscle.
It can be suggested that acupuncture may have its role in injury prevention, as its benefits, such as inducing a relaxation response within a muscle, can help to prevent injury.
It has been suggested that injury and pain may occur due to overuse in training, improper loading (too much too soon), using the wrong footwear to train in, only playing the same sport all year round, only being conditioned in one way, and structural abnormalities within the body.
Not only do we as clinicians use a variety of skills to guide and support people with pain towards a better quality of life, but also, this is where physiotherapy has a key role in Injury prevention, because with utilising the above methods, we can prevent pain and in hand prevent injury, and vice versa. It can be advised that considering adding the above types of strategies to a regular training plan may be a great way to give yourself the best chances of avoiding pain and injury!
If you're struggling with an injury that's stopping you getting back into exercise, call us on 0800 731 2738 or book online here. 
If you need some help designing a program that will keep you exercising, get in touch at https://www.summitphysio.co.uk. We also offer Strength and Conditioning services, including bespoke training plans and 1 on 1 coaching.
For more free tips and information, make sure to follow our Facebook and Instagram pages. We also post client stories, so you can see how we've helped people get back to doing the things they enjoy!