Training for a Marathon - our top tips for tapering your training
We know how much hard work and dedication goes in to training for a marthon. understandably, you want to avoid compromising race-day performance at all costs. Tapering effectively can be the final piece of the puzzle.
Running a Marathon is a huge achievement. Before you've even laced up your running trainers, there's a tremendous amount of planning and logistical preparation that needs to be considered. On top of that, some runners will also have the added pressure of fundraising and gathering support for their cause.  Marathons can often be a bigger emotional investment that physical one: that speaks volumes when we're discussing a 26.2 mile event!
Then there's the training itself. Even for seasoned runners, it's a huge commitment to dedicate the hours that it takes to prepare your body for a race of that distance.  Many runners will enter into this process 4-5 months before the race, often through cold winter months, to get themselves into shape for the spring.
Introducing a further obstacle: some runners will have to endure this process whilst managing some kind of pain or injury. Injury is a part of life and often can't be avoided. However, when you're asking your body to push towards it's limits, the chances of picking up a niggle increases. If you're really unfortunate, you might have to manage multiple issues at the same time!  
The last thing any runner wants is to compromise their race-day performance after months of hard training. Almost every Marathon training plan will include a 'Taper' period in the final weeks; however, there isn't consensus on what this should actually look like, which can cause some confusion. In this article we offer up some of the tips that we've gathered from years of helping runners to prepare for their big day.  We hope you find them helpful!
Not your first time training for a marathon? If it's not broken....you know the rest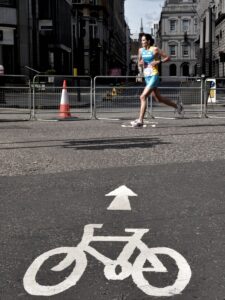 As we mentioned above, their isn't clear consensus on how best to Taper for a Marathon. As with anything in exercise and training, there's a lot of individual difference; what works for others might not work for you and vice-versa. 
If you've had a previous experience that went well, it's probably advisable to stick to what you know. Sometimes, in the search for 'optimal', we can introduce problems that weren't there before. You know your body better than anyone, so as long as your method follows logic, your personal experience is often the most value piece of information. 
If you haven't been through the process before, it can be worth considering how your body normally responds to training and recovery. Do you need a few days doing very little after big efforts? Or do you actually feel better staying active at a lower level? This can provide a proxy if you haven't run a Marathon before.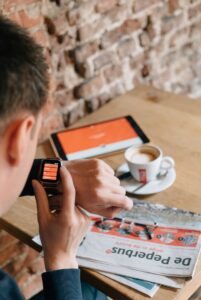 There are times when keeping your body 'guessing' can be beneficial, offering an opportunity for you to adapt to something new. However, the lead up to a Marathon probably isn't the time to deviate too far from your normal routines. This could relate to everything from food, sleep schedules, daylight exposure and general exercise, to name but a few. 
Following a schedule that is somewhat close to normal, albeit with less structured exercise or training, may make it easier to carry yourself through to race day with good energy and motivation. Many runners will use the time that they would have spent training to do some gentle exercise like walking; you're still outside in the daylight and being active, without any fatigue cost.
Intensity can stay, volume is no longer welcome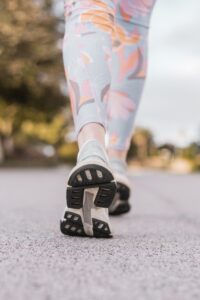 As we've discussed above, there isn't a clear consensus on what's 'best practice' when it comes to tapering. Every runner is going to be different and things like training history and level of competition will likely play a big role.
That being said, we do have supporting evidence that sessions performed at a high intensity for a short duration can form part of a well structured tapering plan, providing that the overall volume is much lower than normal. If you're the type of person that would rather continue training right up until the days preceding the event, this strategy may be useful for you.
The caveat to this would be that the high intensity work should still only represent a very small part of the week: any other exercise should be easy and done in low volume to avoid unnecessary fatigue. 
don't just think physical - 'peaking' is a process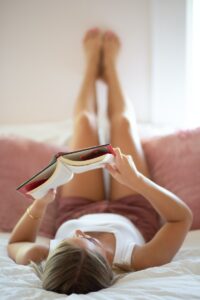 We've gone into some detail about how to prepare yourself physically during a taper week; however, that's only one component of a good tapering plan. The importance of the psychology is well established in all endurance sports, so it would be amiss of us to fail to mention it!
Taking some time to relax and let your mind rest can be a useful tool during a taper week. You might find that the reduction in training has freed up some time in your week which could be used to gather your thoughts about the event. 
If you're used to being busy, it can feel strange to have periods with nothing to do. It's important not to fill these voids with too many other tasks that may result in you carrying mental fatigue towards race day. Think of it as a recovery session for your brain!
embrace the process - you've deserve it!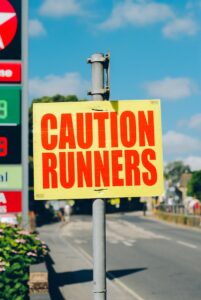 When you arrive at the taper, most of the hard work is done. You're past the days of waking up early to run in the rain, or lacing up your trainers after a long day at work. Although its normal to have some nervous energy is this period, it should be a process that you enjoy. 
Our advice is to try and reframe any nervousness as excitement: consider the race as an opportunity to showcase all your hard work. Use the extra time in the week to do things you enjoy and embrace the fact that you've come as far as you have. 
Although completing the race is the ultimate goal, getting there in the first place is a huge achievement in itself. Celebrating the completion of a successful training plan can offer a well-received confidence boost in the lead up to the event. 
Bosquet, L., Montpetit, J., Arvisais, D., & Mujika, I. (2007). Effects of tapering on performance: a meta-analysis. Medicine and science in sports and exercise, 39(8), 1358–1365. https://doi.org/10.1249/mss.0b013e31806010e0
If you're struggling with an injury that's stopping you getting back into exercise, call us on 0800 731 2738 or book online here. 
If you need some help designing a program that will keep you exercising, get in touch at https://www.summitphysio.co.uk. We also offer Strength and Conditioning services, including bespoke training plans and 1 on 1 coaching.
For more free tips and information, make sure to follow our Facebook and Instagram pages. We also post client stories, so you can see how we've helped people get back to doing the things they enjoy!